Think summer and beyond….
We can help with all your event needs. Now more than ever, we need to have things to look forward to so let us help you find the perfect venue and team event. Summer is an ideal time to have a retreat, somewhere with lots of space and fresh air and with a fun activity, BBQs and all the luxuries, we have all been missing out on!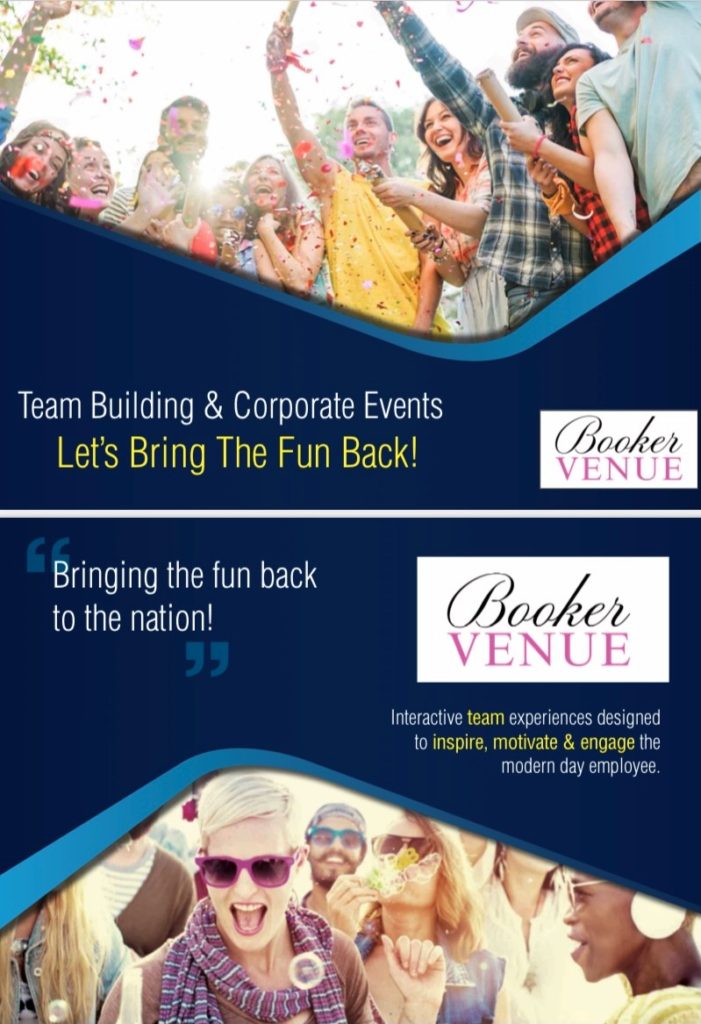 Keeping you in the loop
Building relationships is vital to us, both with the venues and people planning events. We like to keep in touch by sending regular, seasonal newsletters by email. If you'd like to receive the newsletter with venue highlights and planning reminders, email carina@bookervenue.co.uk to let us know.
Here are my newsletters: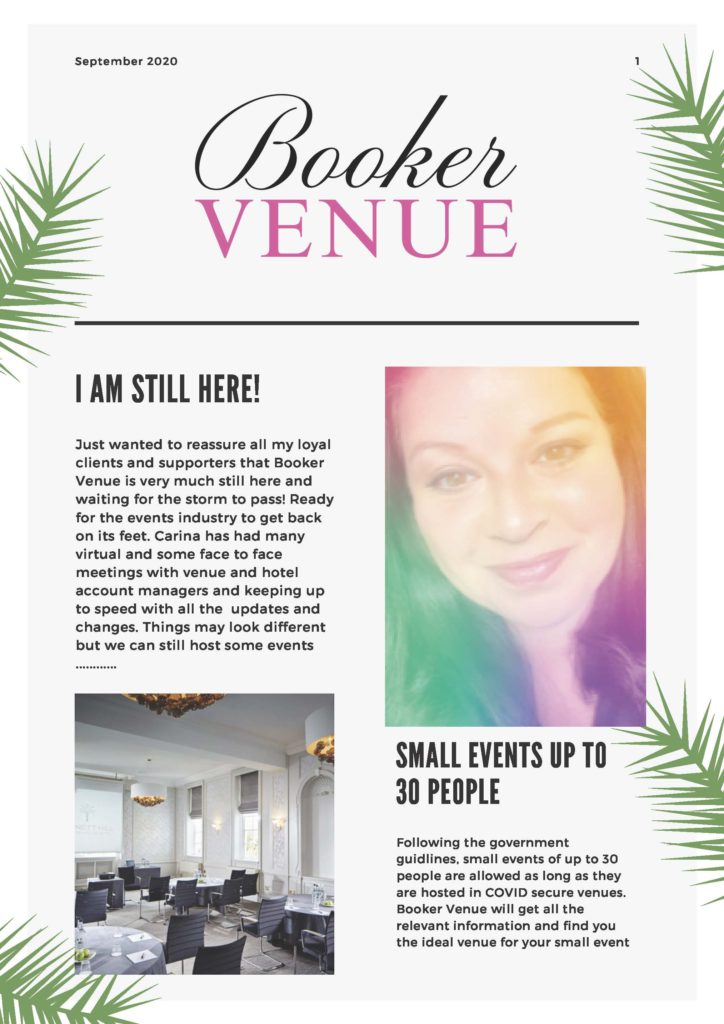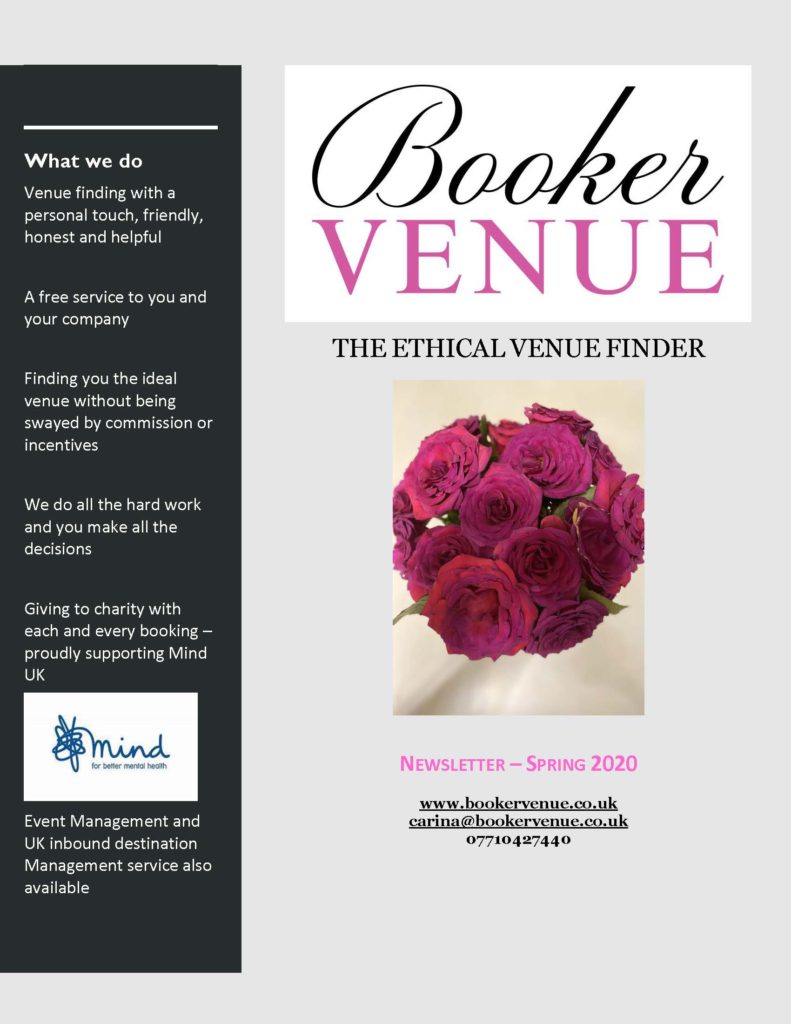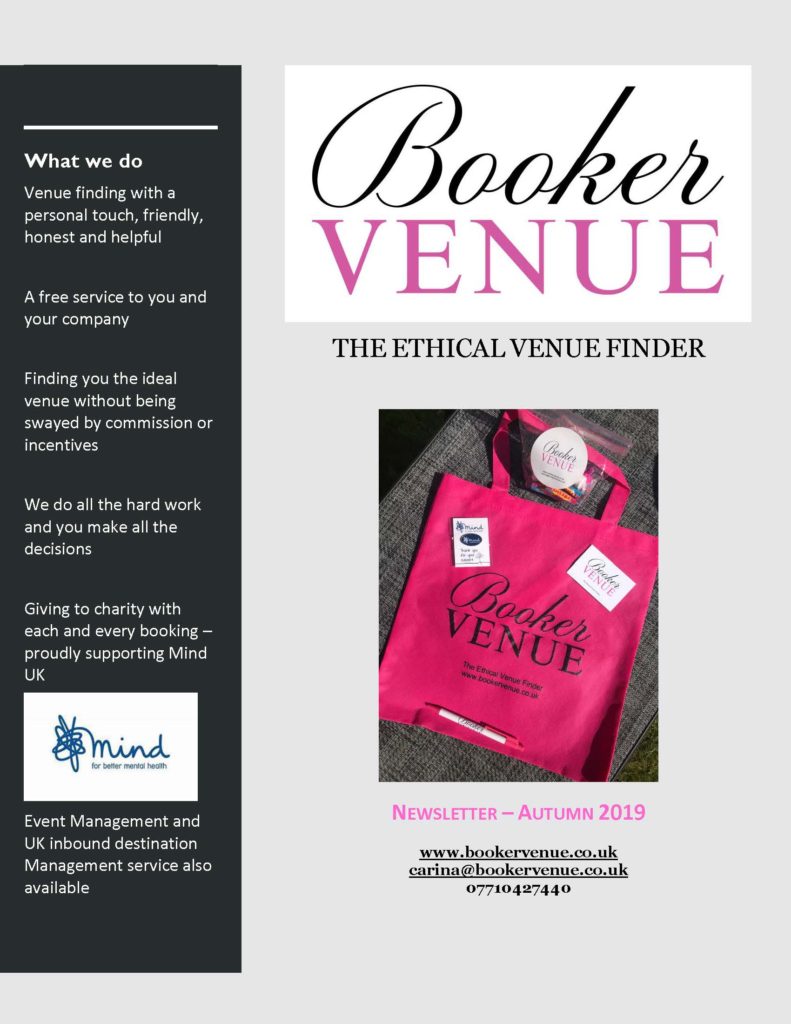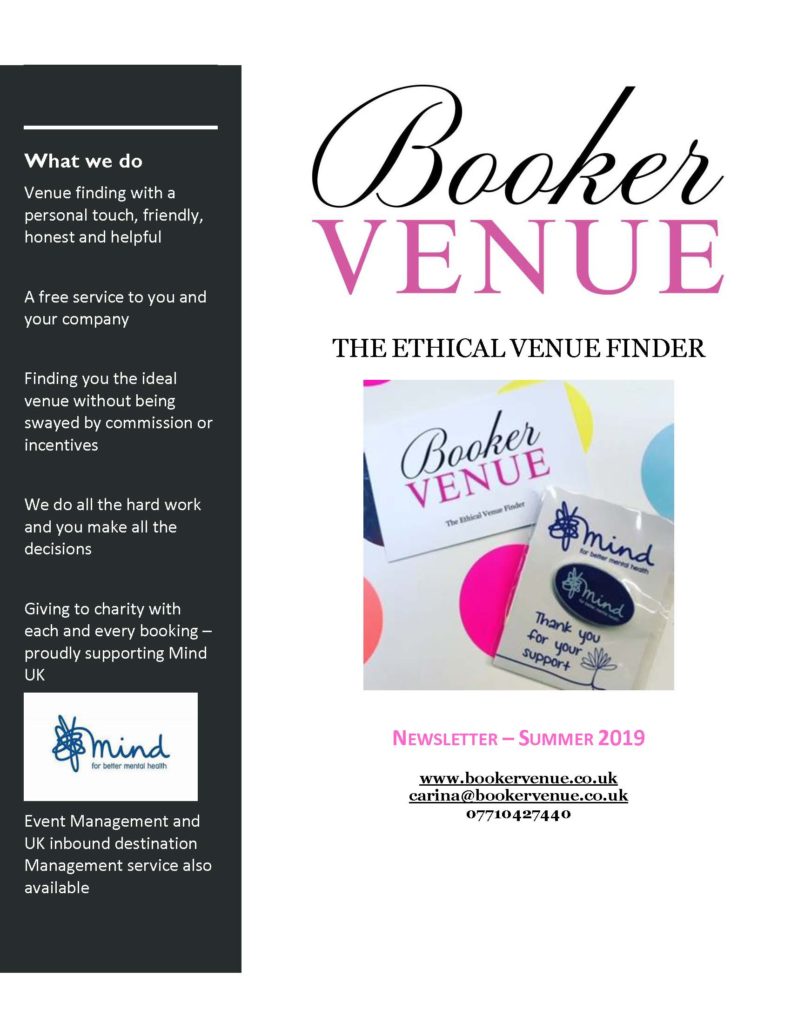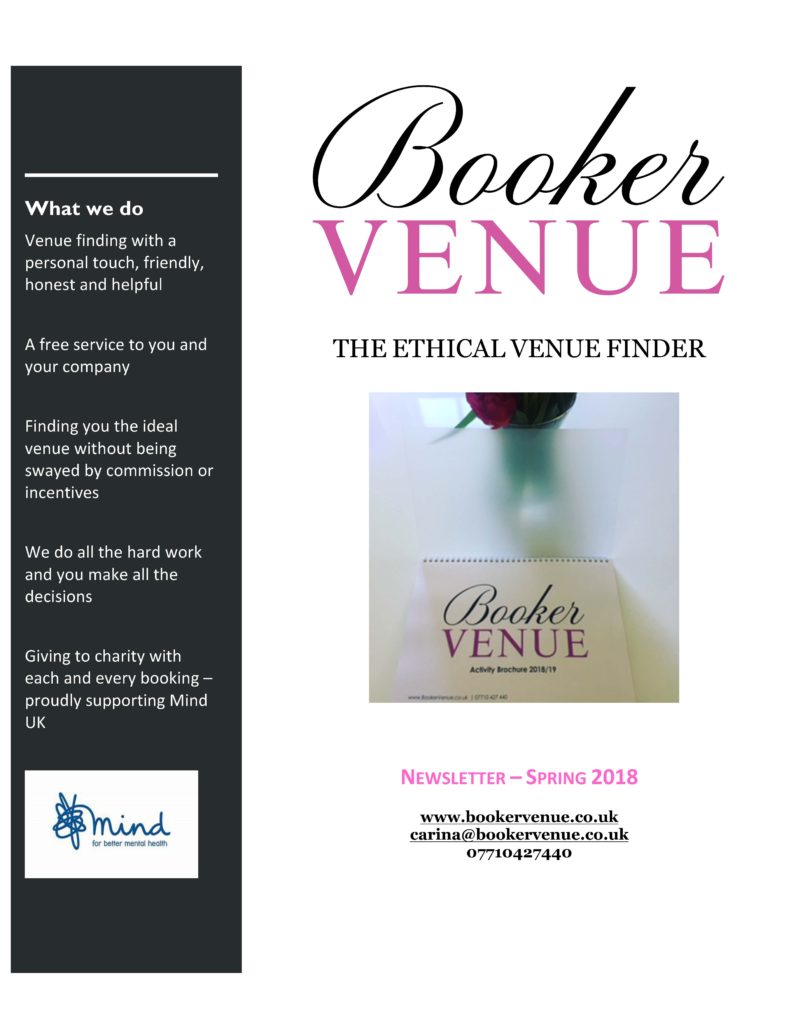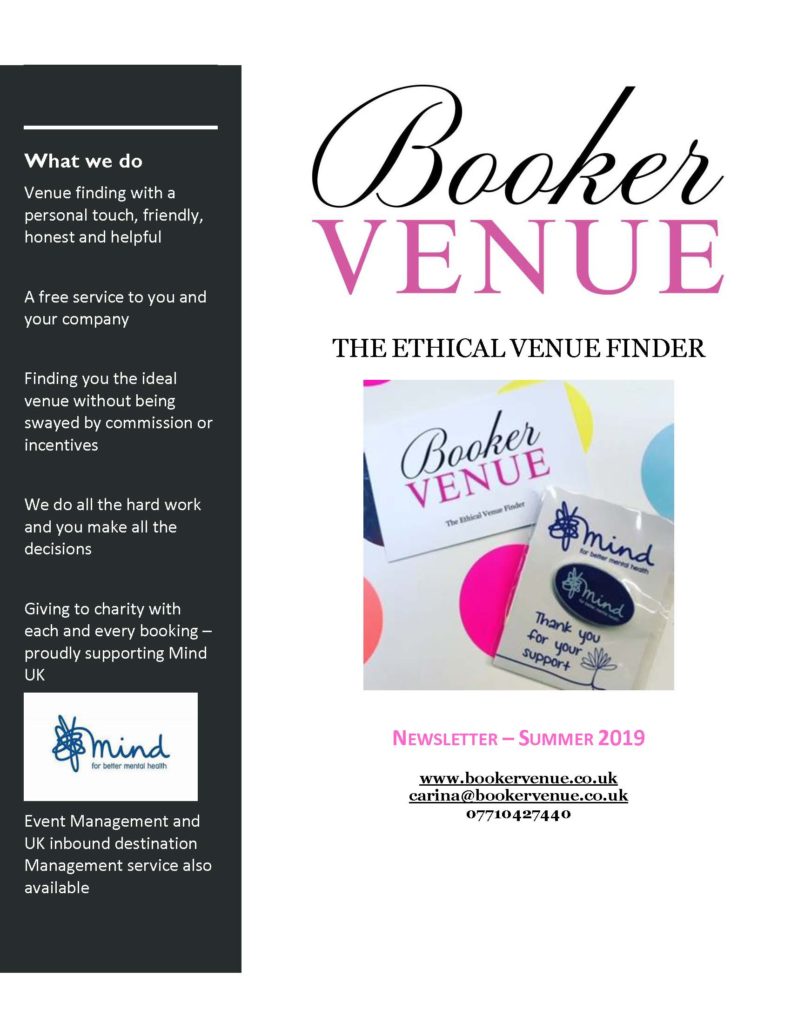 To see which venues I'm visiting and for tips on choosing venues and event planning, follow Booker Venue on Facebook, LinkedIn or Instagram.
LinkedIn article | Business is about relationships
Let us find your perfect venue
Email us with a few more details of your meeting, conference or event and we'll get started:
Or if you'd prefer to chat through your plans, call: 07710427440. Sign me up to the Booker Venue newsletter